How 3D Digital Twins can help to solve problems in Commercial Real Estate industry?
As a commercial property owner you need to face numerous unique challenges. It can get overwhelming at times – but don't worry; you're not alone. We decided to look at top 5 challenges and try to find possible solutions.
Top 5 Challenges Commercial Property Owners and Managers Face
1. Finding and retaining tenants
Finding tenants matching the commercial property you own can be a challenge. They need to like the property itself, the location, transportation options and even technology and green solutions used in the property! The market is competitive and the Internet is full of options so it's not easy for commercial real estate owners to stand out and catch the interest of potential tenants.
Possible solutions: Follow the trends in commercial real estate and modify your property to reflect the demand. Add a 3D virtual tour to your offer to increase visibility and engagement. With a 3D virtual tour potential tenants will be able to find you directly on Google Street View. They will be 300% more engaged than with static images and they will be able to review the property in detail before contacting you.
2.Growing revenue & reducing costs
Growing revenue is the key goal for each and every business owner. Without growing revenue it's hard to keep up with cost inflation and stay competitive.  Businesses that grow their revenues will be able to make more significant profits but also use the extra money for marketing and further growth.
There are many opportunities to grow revenue in commercial real estate but also many obstacles. The decision-making and approval processes are often very long and negatively affect cashflow.
It's also hard to reach new clients and open up for international markets. If a company from the UK wants to open an office in Oslo, meeting, arranging documentation, discussing requires a lot of time.
A frustrating obstacle are also unexpected costs related to maintenance and fixing.
Possible solutions: We suggest automating as many processes in the company as possible which will allow property owners and managers to focus on strategic actions and growing revenue.
Offering a 3D virtual tour speeds up the decision making process and allows to reach international clients easier and faster – which can directly improve revenue. Unexpected maintenance should always be… expected. It's not a matter of "if" but "when" something happens and there should always be an emergency maintenance fund in the budget.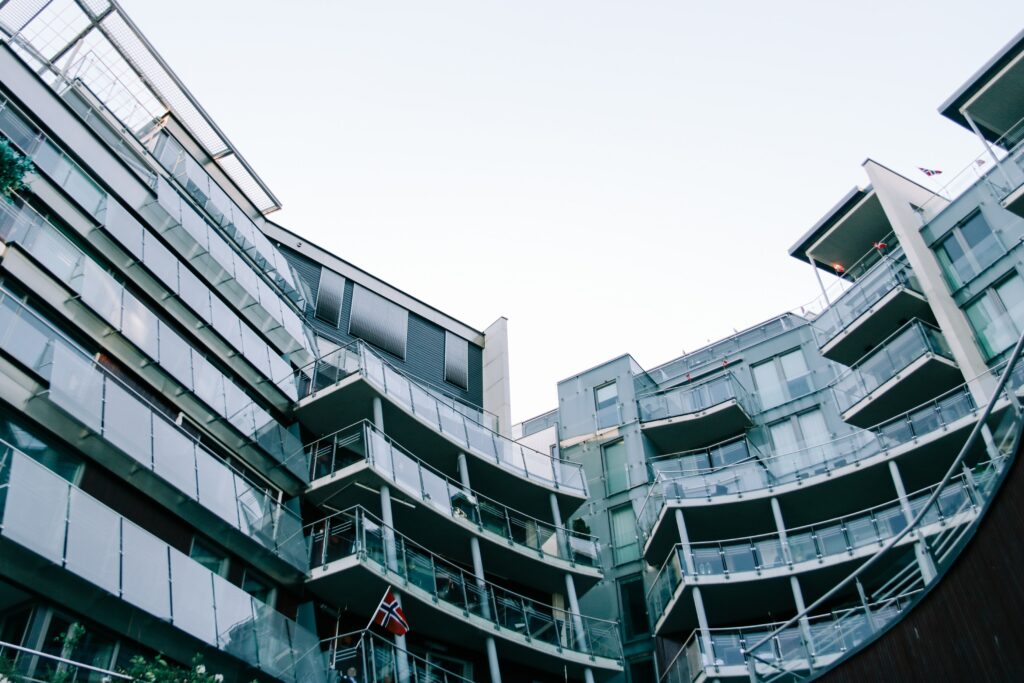 Commercial real estate owners spend a great deal of time on resolving problems, showing the property to potential tenants, working on documentation. It is hard to manage their time efficiently with so many factors needing their attention urgently. That way they can't fully focus on meeting core business goals – growing revenue and increasing customer satisfaction.
Possible solutions: Delegating tasks and asking for help can be a game-changer. If possible, employ a person to deal with issues and ask them to only forward you the ones which can't be solved at a lower level. You can also decrease the number of in-person showings by offering a 3D virtual tour and therefore gain a significant amount of time.
4.Evaluating potential tenants
Evaluating potential tenants is a sad necessity. Not double-checking the tenant's credibility may lead to late payments or renting your property to a person/company with a bad record.
Possible solutions: Check financial viability of the potential tenant by asking for their profit/loss statement, balance sheets or tax returns.
Having a 3D virtual tour of your commercial property also helps to ensure that only quality and interested potential buyers or renters are progressed. The ones who are not genuinely interested or can't really afford the place will not go past the virtual tour stage.
5. Hiring and maintaining quality staff
Quality staff can make or break any business and it is crucial to have a team of engaged professionals in order to succeed. It is not easy to find them due to high demand and not many quality candidates on the market.
Possible solutions: Look critically at your business and evaluate the working conditions. Do they match the market? Are they good and satisfying? If you identify a factor which could be improved, do it.
Having a 3D virtual tour of your commercial space as well as your office can help in onboarding new employees. It will give them more self-confidence starting from the first day of work. After virtually exploring the space they will know where their workspace is, how to make coffee and where are the toilets. They will be able to start working efficiently from day one and they will know their employer takes good care of them.
3D Virtual tour makes life easier.
Commercial property owners need to face numerous challenges. A 3D virtual tour can't solve them all – but it can definitely make your life easier. Would you like to try it for your business?
Would you like to try it for your business?
Let us know by filling the form so we will get back to you ASAP!
*We are based in Oslo but we operate in all Norway!