5 Challenges For Shopping Centre Managers in 2022
Shopping centres are facing many new challenges through the significant changes in consumer behaviour in recent years. Adaptability is a key element in this situation, especially when retaining and attracting new visitors and tenants. The efficient administration and openness to new solutions can clearly provide such flexibility.
To fulfil current customer expectations, shopping centres have tried to upgrade their sites. The managers and directors are repurposing space to provide the services and amenities that customers and leaseholders want today, whether through the development of experience-based shopping, click-and-collect services, or "pop-up" stores.
But things can be challenging. Let's look at some shopping centres' challenges and how managers might overcome them.
5 key shopping centre management challenges
Since Europe's and Norwegian oldest shopping centre (Kløverhuset Shopping Center in Bergen) was established in 1852, property management has seen constant development. Early shopping centre administration was quite simple; investors could anticipate favourable returns if the property was kept up and the buildings were maintained. The following five issues, however, highlight how much more difficult it is to run a shopping mall nowadays.
1. New spatial requirements
Nowadays, tenants' expectations are changing tremendously quickly, which can be the largest issue for the retail industry. Before, when choosing retail space, merchants just considered the location and square area. But it's no longer the case. What do they need instead? To find an adaptable space that can easily adjust to changing customer needs.
For example? They may need to install new equipment, such as order collection points, or have access to flexible floor plans to provide a better in-store experience.
Also, customers visit shopping malls and retail parks for various reasons other than just shopping. Today's consumers have higher expectations regarding extra services (restaurants, gyms, cinemas, etc.) than they had in the past.
These rapidly shifting spatial needs cause significant issues for shopping centre managers. Site operators must provide adaptable solutions and constantly adjust their property portfolios.
2. Increasing performance
Profit margins for shopping malls are smaller than ever due to several factors, such as the epidemic of COVID-19, internet and local competitors, and a difficult labour market. That's why increasing efficiency is another requirement for shopping centre managers. But how to do it? Examples could include automation, employee reorganisation,competence update, and utilization of avilable technology (sensors, traffic tracking, etc.)
3. Working with subcontractors
Third-party suppliers are being used more and more often by shopping mall management. They outsource services such as cleaning, repairs, and surveillance. 
Working with subcontractors covering many locations is typically more cost-effective and flexible than keeping everything in-house. But it also brings extra challenges. It becomes more complex to onboard each of them, and verify whether work has been completed and what is the quality. That's why it is critical to establish efficient ways of collaborating with external suppliers and use simple and available tools.
4. Physical and digital renovation of the existing infrastructure
Shopping mall managers need to adjust huge, regionally dispersed properties to satisfy the expectations of current leaseholders and customers, which is a great challenge. They have to develop ways to effectively collaborate with their tenants, and subcontractors in terms of modifying their facilities, organizing events, and more. It usually happens to become more attractive, energy-efficient, safe, and resistant to changing environments. 
Infrastructure modifications are done today, not only on a physical level but more and more as well on the digital one. Especially young consumers are looking more and more for new mixed experiences as they grew already parallelly in the physical and digital worlds. Online presence becomes as important as a digital one. Therefore taking care of the blueprint, as well as enriching shopping centres' physical space is crucial. A digital audit may be a good starting point. Especially that providing unique AR/XR (augmented / extended reality) activities in shopping centres might be the new trend that people in charge should not miss.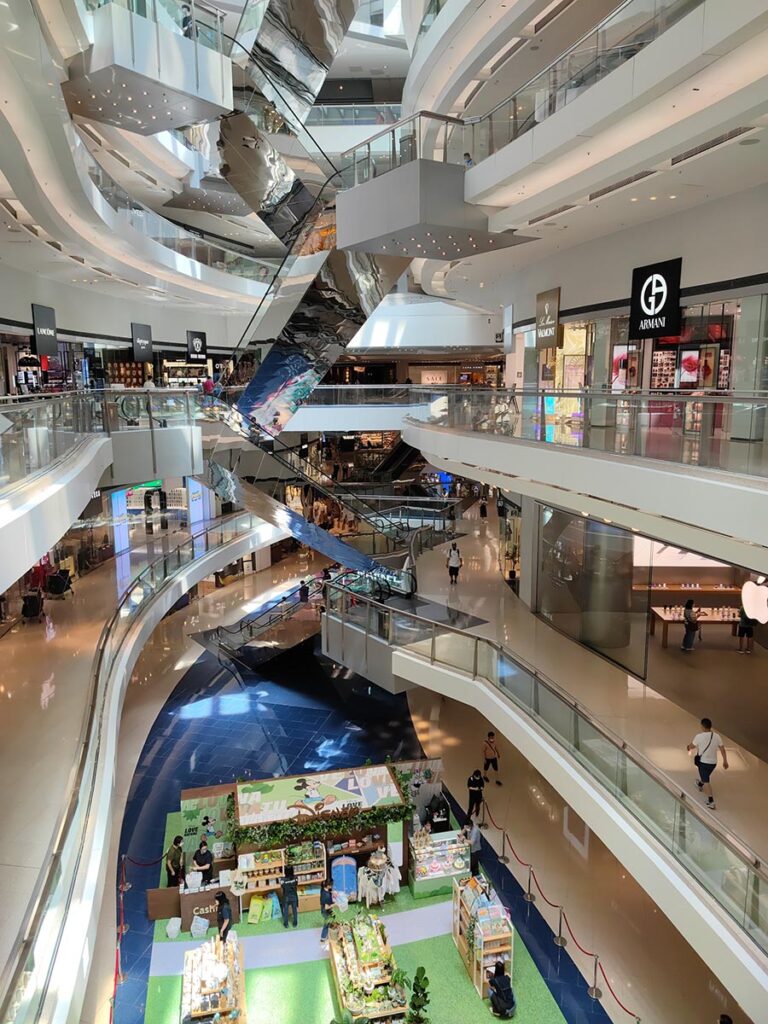 5. Getting & understanding crucial data to make better decisions
The data is king, and the more you know about your facility and visitors, the more you can improve your operations and your client's overall experience. To gain an advantage in this extremely competitive market, shopping centre m3anagers must be aware of: who is coming to their centres, what they are looking for and what they are actually doing. Unfortunately, many property managers still do not have real-time data and analytics. And that's why they lose opportunities to successfully adjust. 
By improving the access to technological tools such as sensors, mobile apps, cameras, and easy and fun-to-answer surveys, managers can reduce risk and get better results. ​​As indeed, retail is a sector where technology is the brain and customers are the heart.
Digitization will change the management of shopping centres.
In order to find shopping centres in the era of digitization, managers have to redefine the facility and make use of mobile and locational technologies as one of the elements of the new strategies. In practice, this means systematic building and increasing activity in virtual space, i.e. where their clients spend their time.
One of the answers to these needs is to create and launch all kinds of mobile applications, not limited to the mobile version of the website. They shall have search engines for available products or special offers, enable customers to find their car in the parking lot, offer loyalty programs, communicate via messengers, and chatbots and pre-visit the space online before the journey.
Major retail management businesses are already introducing digital technology to their day-to-day operations.
1. A simple link to the real copy of your space. No IT people needed.
This allows remote, interactive meetings via any internet device. It's a great way to communicate with prospective tenants based in different cities, but not only. Give them virtual viewing of the space, discuss layout adjustments possibilities, what all the important facilities look like, and more. If you struggle with bringing decision makers physically to your facility, the 3D digital twin will definitely make it easier.
2. A tool that will save time and money
Especially when it comes to facility management and hiring new subcontractors. How? You can meet them inside the digital model of your shopping center to quickly show and explain what needs to be done. It reduces the number of physical inspections significantly.
3. Access to all the measurements of your 3D space
They allow you to easily plan, reconfigure and discuss what is or is not possible in terms of making events, building pop-up stores, introducing new ideas, adjusting current space to customer needs, etc. You can take advantage of it no matter if you talk to your prospect, client, interior designer, architect, insurance agent, event producer, or business partner. 
4. 360 Google Street View integration
Anyone will be able to see your space via Google Maps. This helps both in upgrading your center's digital presence and brings more trust and transparency.
5. Gate-away to the so-called "metaverse".
By having access to the 3D digital twin of your facility, you will be able to bring new AR / XR / VR experiences much easier and quicker to your customers. AR wayfinding, find and collect, digital pop-up objects/deals, and meeting in your digital space like in the computer game – it's just a few out of many possibilities.
Ready to take your Shopping Mall one step further?
Shopping center managers constantly need to overcome new challenges and look for opportunities to grow. You've just found one. 
Also, check:
Would you like to try it for your business?
Let us know by filling out the form so we will get back to you ASAP!
*We are based in Oslo but we operate in all of Norway!